Easier for internal clients.
More effective for the legal team.
Any member of a company can request legal assistance directly from their workspace, beginning with Slack. Requests are collected in a secure Joinder workroom where they can be assigned, tracked, and completed by the legal team.
Better project execution, start to finish.
Intake
Any member of your workspace can find and submit the intake form with details about their request; they can upload documents, like contracts to review.
Triage
Each request goes into a dedicated intake and triage workroom on Joinder, which is shared by the legal team. In that workroom requests are assigned and prioritized.
Execute
From the Intake workroom, the assigned owner can immediately create a new project workroom from one of the many customizable Joinder playbooks.
Replaces scattered messages and emails

Tracks deadlines on a unified calendar

Makes reporting status to the business a cinch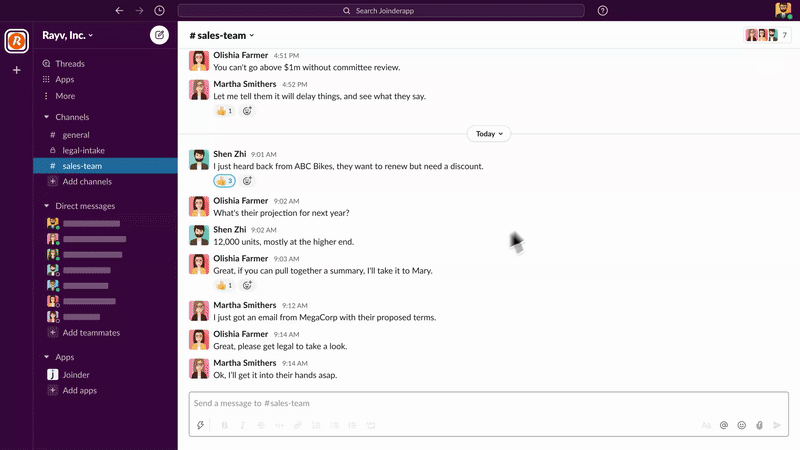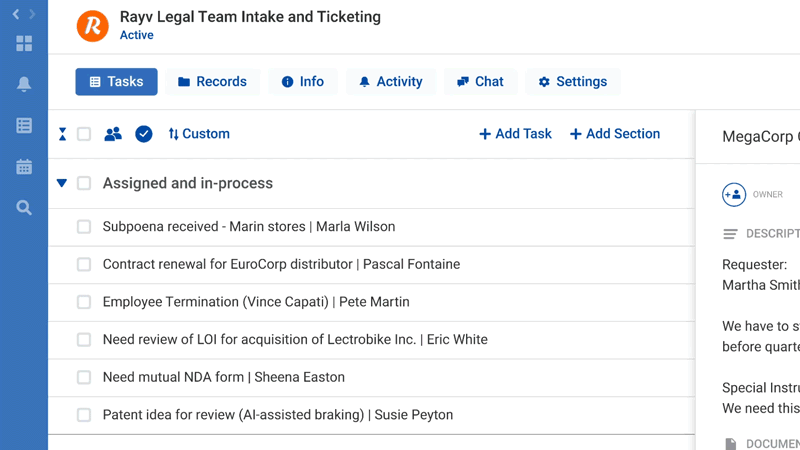 Easy to start, simple to use
Meet your clients where they already work

No coding or training required

Pre-loaded with playbooks across practice areas
Airtight SOC-2 level security

Legal-grade permissions

Unambiguously privileged workflow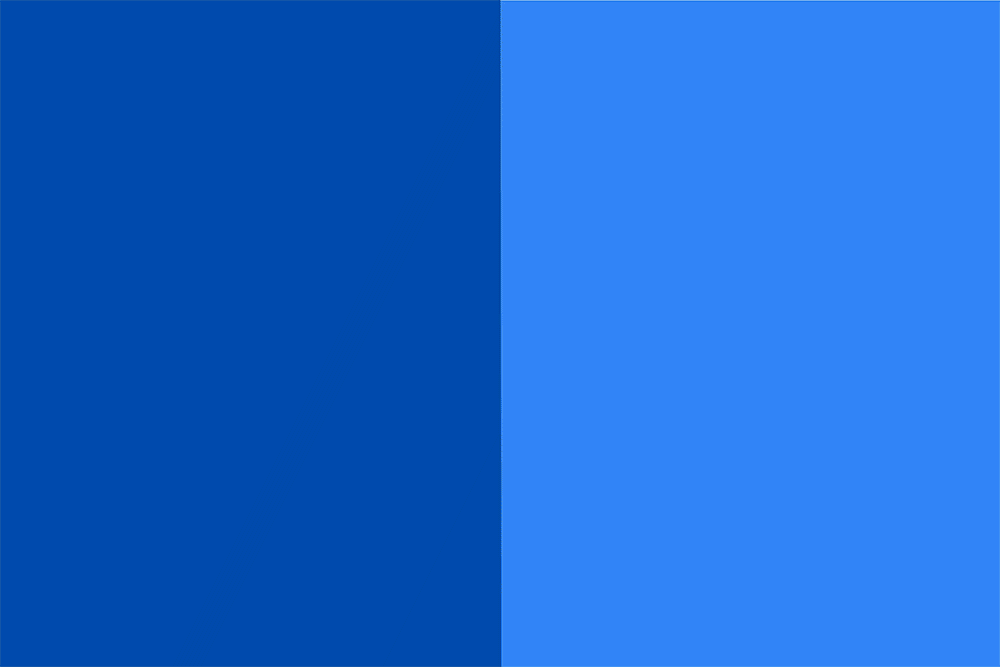 Our company uses Slack as our core communication platform, but it's not well suited for receiving and managing legal requests. That's why I'm excited about Joinder Intake. It will enable our legal team to maintain the ease and simplicity of Slack communications while adding much needed organization, discipline and efficiency to the legal request process.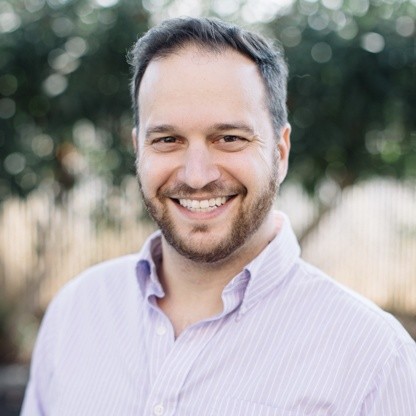 Chief Business Officer | Brava
Trusted By Over 1,000 Companies
Get started now
Sign up now for a free 30-day, no-risk trial.